If you're thinking to yourself, 'wow spring flew by and I hardly took the chance to get outside and work on my landscape'. With new buds on trees and fresh grass popping up it's easy to realize that yes…you did spend most of the past several weeks in your house. Who am I kidding? Firstly, You're on a landscaping website reading a blog. Secondly, you're a champion of your space. Thirdly, you've probably been cultivating new growth in your lawn and landscape for weeks now. No matter what side of the quarantine fence you fell on, we are here to help accomplish your landscape goals.
The first step in getting started is getting informed. This is our busiest season and our phones are ringing off the hook. One of the unfortunate realities here is that we can't do every job that presents itself, but there are ways we can help you get your projects completed. However, if we can't do the work, we can get you an accurate referral for the work you're looking to have done. At DeHamer Landscaping we do full landscapes and hardscapes for residences and businesses both new and old. One of our specialties is working with brand new homes, getting lawns established with irrigation, hydro-seed, and an initial landscape.
Furthermore, if you're looking to start a new landscape and you want a touch of color, try looking into these plants:
Weeping Redbud (Ruby Falls)

We have one of these planted outside our offices and over the last week it has begun to pop. The vibrant violet hue of these buds is a nice splash of color that lets us know "spring is here!"
Hydrangea Bushes (Endless Summer):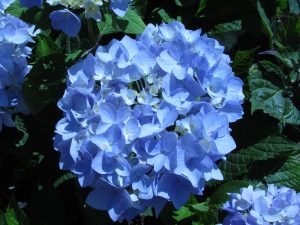 and Limelights
The shape and color of these plants make a space feel full and fun. We like to see these on/near the corners of landscapes because they fill them out so well.
Looking to brighten up your home with a landscape featuring plants like these? Give us a call at (616)532-0645 and we can discuss your landscaping goals.