Complete Lawn Fertilization & Weed Control
Our Lawn Care Program provides the proper blend of nutrients to provide a green, lush, and thick lawn all season long. This program includes balanced, non-burning lawn fertilization and liquid weed control. We also use an environmentally friendly, non-phosphorus fertilizer to protect nearby rivers, lakes and streams. We have over 40 years' experience on Michigan soil so we know precisely how to care for your lawn.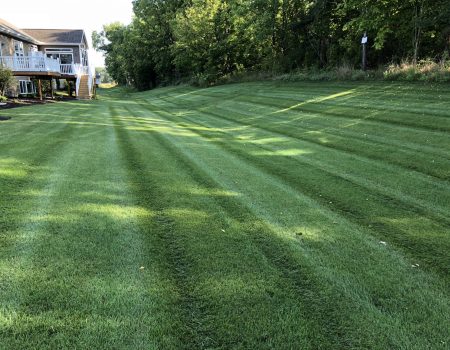 Lawn Fertilization
At DeHamer Landscaping our fertilizer is a unique blend of organic and synthetic fertilizer. This provides your lawn with iron which gives the grass a rich, dark green color without excessive growth. It also releases slowly and feeds the lawn not by feeding the plants, but by enriching the soil.
Weed Control
We pride ourselves on our excellent weed control. Prompt spring crabgrass control is especially important to keep pesky crabgrass from appearing in the summer. Our professional weed control also works great on over 60 types of weeds, including difficult weeds like clover and creeping charlie. Our weed control is absorbed by the weeds in minutes, so rain and sprinkling will not affect it once it dries.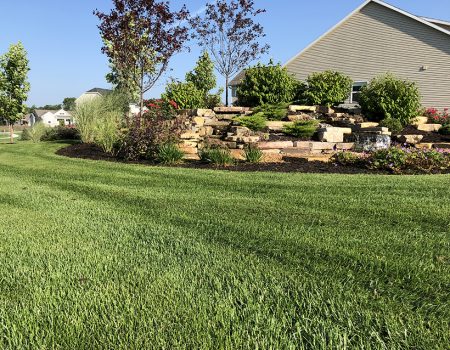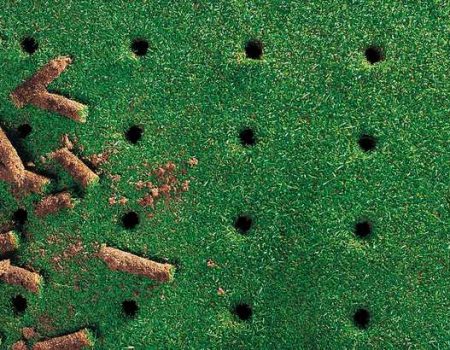 Fall Core Aeration
Our core aeration removes small plugs of soil from the lawn. These cores break down and redistribute valuable nutrients to the soil. The holes left in the lawn provide passageways for air, water, and nutrients. to reach the roots. As the soil and roots expand to fill the holes, the surrounding soil is allowed to loosen, reducing compaction. Larger, stronger roots result in grass that is thicker and more drought resistant. This is the single most important thing you can do to maintain a beautiful lawn.
Grub Preventative Service
Lawn grubs damage a lawn by devouring its root system. Merit grub control is extremely effective, attacking the summertime eggs that hatch into lawn destroying grubs. Grubs also draw predators to a lawn such as skunks, raccoons, birds and moles. Merit grub control works so well, that we include a 100% guarantee. Merit is applied once per year during June, July, and early August.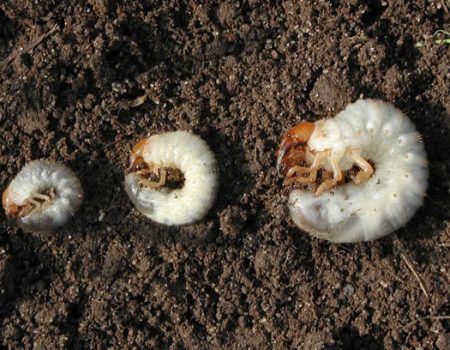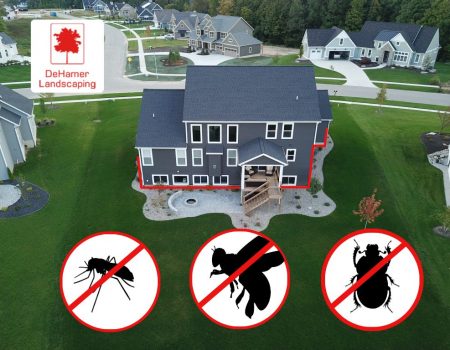 Perimeter Pest Control
This outdoor spraying program controls spiders, wasps, hornets, fleas, ticks, ants, and dozens of other creepy crawling insects that invade the outside of your home and garage. We spray around the foundation of your home, behind shutters, under decks, behind basketball hoops, under eves, inside play equipment and many other places where insects make their nests. Not only are these insects a nuisance, but they also raise health and sanitary concerns. Treatments are friendly for children & pets and occur five times per season beginning in May and ending in September.